Robex currently owns two assets in the highly prospective Birimian Greenstone belt: the Nampala producing gold mine in Mali, and the Kiniero Gold Project in Guinea (Conakry).
Robex is also active in exploration with drilling campaigns underway across its West African properties.
The Company intends to become a multi-mine, multi-jurisdiction gold producer in West Africa once the Kiniero Gold Project would be in production. Robex's ambition is to continue to grow its asset base while committed to operating assets in an efficient, safe, responsible, and sustainable way.
Robex aims at being closer to communities, closer to its workers, more human in the mines the Company is operating.
Robex Resources is a gold mining company listed on the Toronto Stock Exchange – Venture ("TSX-V"), and is headquartered in Quebec, Canada.
Do you Want to Know More about Us?
We are not just a mining company.
We are a major player in changing the industry
for the best.​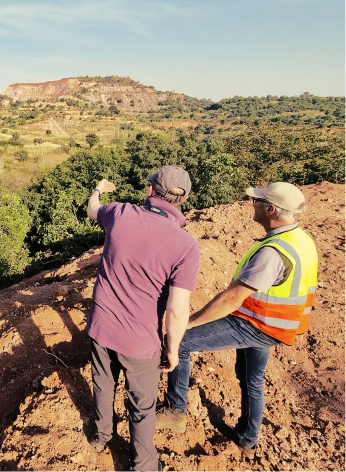 Robex is committed to the highest standards of corporate governance and ethical conduct.
The Robex board comprises eight directors. The Board has determined that all Non-Executive Directors including the Chairman are considered independent.
Robex recognises the importance of keeping the market fully informed of the Company's activities and of stakeholder communication in a timely, balanced and transparent manner.
We produce gold while protecting and promoting the places where we operate.
Through collaborative efforts, we engage in a partnership that fosters the development of strong, self-reliant communities. Our aim is to empower individuals with the necessary skills, knowledge, and proficiency to thrive in these areas.
We are trusted to unlock the full benefits of the material we mine for all those invested in its discovery and production.
. Management Team & Board
Robex has an experienced Board and management team, with a long track record of creating value for shareholders.
The senior management team is composed of Mr. Georges Cohen, Senior Vice-President Strategic Corporate Development and Long-Term Growth as well as Vice-Chairman of the Board; Mr. Benjamin Cohen, President; Mr. Aurélien Bonneviot, Chief Executive Officer; Mr. Alain William, Chief Financial Officer; Mr. Augustin Rousselet, Chief Operating Officer; Mr. Nicolas Ros de Lochounoff, Director of legal affairs; and Matthew Sharples, VP Technical Services.
The Board of Directors is composed of three executive officers and six independent members: Mr. Richard R. Faucher, Mr. Claude Goulet, Mr. Michel Doyon, Mr. Christian Marti, Gerard de Hert and Thomas Lagrée.
Members of the board of directors and senior management work closely to optimize resources and secure Robex's future.